News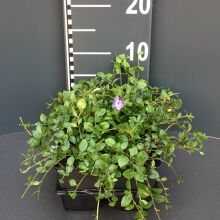 Tuesday 19 January 2021
Make new plans for your garden and terrace!
For anyone with the winter blues:
Spring will begin in two months!!! So bring all your garden and terrace plans togheter. Do you dream of a colorful border? Start the preparations now, before you know it, the garden doors can open again.
To help you get started, we have established a top 5 suitable ground cover.
- Vinca minor (blooms already in February/ March!)
- Saxifraga (blooms from March!)
- Pachysandra terminalis
- Waldsteinia terminalis
- Cotoneaster dammeri